My ZITA
Welcome!
ZITA is always at hand here, no matter where you are.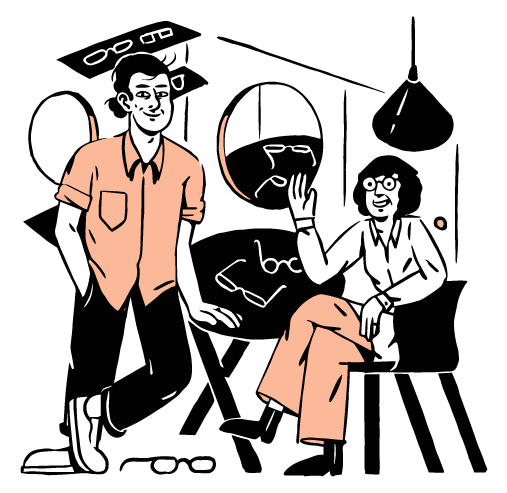 Sign up
See, what you can find here:
My favourites

Frames that caught your eye.
My examinations

Detailed information about your correction.
My purchases

Every purchase you made with us.
My account

Your personal information and preferences.
Lifelong service

We are convinced that our service doesn't end with your purchase. You are always welcome at ZITA, whenever you or your glasses need us.
Where to find us
Help someone see the world anew

Gift vouchers for an eye examination or the purchase of glasses for your dearest ones.
Buy a gift card
My favourites
We can't believe our eyes! 1 200 frames a you don't have a favourite?
TIP: If one of the frames catches your eye, click the ♡ to save it. It will also help us with better preparation for your visit to our opticians.
My examinations
You should have your eyesight checked out every two years and, of course, whenever you feel something is not quite right. After the examination you can easily find detailed information about your diopters here, anytime you need.
Make an eye examination appointment More about an eye examination
My purchases
You can find all the products you ever purchased in ZITA here. You can come back to them any time you need.
View products
My account
Thanks to your registrations you have ZITA at hand whenever you need it. You can find information from your eye examination but also all the frames which caught your eye in our shop.